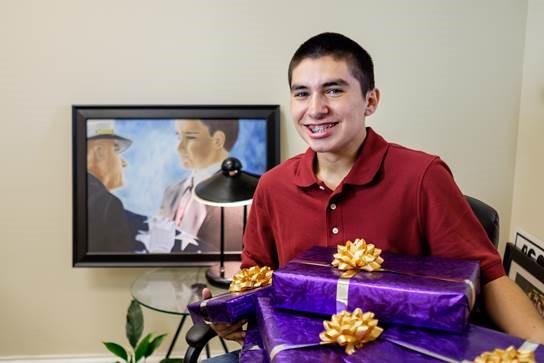 Aaron's father lost his life while he serving his country in the U.S. military. Since then, Aaron found himself struggling. This hardship is a reality that many children with one or both parents in the military find themselves facing. 
"I often wondered if anybody in America cared about me or the thousands of kids like me," Aaron said.
However, through the acts of one CFC-supported organization, Aaron and many other children in the same position have found stability again. The organization plans yearly activities for children who have lost a military parent. The events, ranging from birthday parties each year to fishing tournaments and hunting trips, provide mentorship that many of these children lack. These events help them build confidence and work through their grief. 
"These acts of love have changed my life and how I look at the people my father laid down his life for," Aaron said about the efforts of the organization and the generous donors who help fund their programs. 
Through the support of people like you, Aaron was able to find his footing after the loss of his father and is now looking forward to a bright future.